"The Best RV Retreat in Arkansas"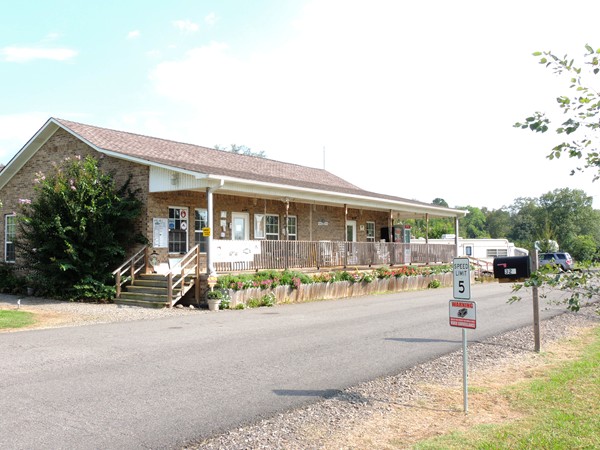 CONVENIENCE IS THE KEY when traveling I-40. You will find it easy to access Ivy's Cove and will appreciate the amenities.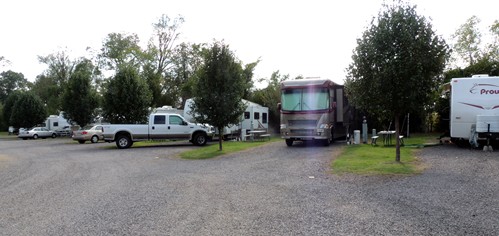 Ivy's Cove RV Retreat features newly built, modern and secured buildings that house laundry facilities and combination restrooms with showers that are private and secured. There is plenty of room to walk around and exercise on the grounds and an on-site store is available. Free WiFi internet access at your site or anywhere on the grounds.
RV repair personal are available for on-site repairs, and there is a large RV outlet nearby in Russellville should you need any other parts or services.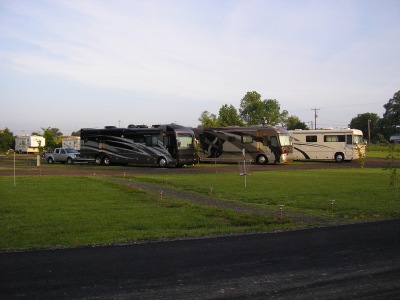 All building entrances are security-coded for park residents safety. This code is received at check-in time.
Looking toward the Retreat's Office, Laundry and Store from the park area. While doing laundry, visiting with friends or family, the shaded porch offers a retreat from the sun and a comfortable place to sit and relax. Books and magazines are available in the laundry area for reading and exchange.
Laundry - modern washers,
dryers, folding tables, clothes
racks, TV, books/magazines,
guides to local attractions,
store & more.
•

Secure • Laundry • Store • Individual Showers/Restrooms • Books/Magazines • Local RV Resources

• Lot's of Nearby Attractions • Free WiFi • Friendly Environment • Shady Porch • Propane/diesel/gas 1/8 mile


Come Stay With Us!